Prof. Dr. Alaa Sadiq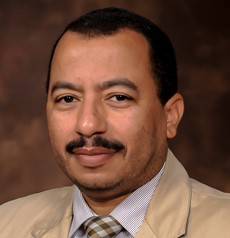 -Received his Ph. D in distance learning technology from the United Kingdom in 2003.
-Promoted to a professor of education technology in 2016.
-Worked as a professor in the education technology department at Sultan Qaboos University in Sultanate of Oman, then as a chairperson at faculty of education, curriculum department, south valley university.
Got several international prizes at the field of education and information technology as Kalifa Prize, International Commission for Internet Prize, World Forum for Electronic Content Prize.
Website: alaasadil.net
E-mail: alaasadik@svu.ed.eg