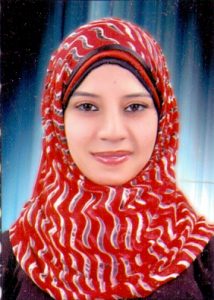 Ms/ Esraa Gamal
Administration functions:
Overseeing the dean's office, organizing his activities, procedures, and updating his files.

Supervising the implementation of administrative decisions and assignments issued by the Dean's office.

Studying and presenting the topics that come to the office of the Prof. Dr. Dean and follow-up to its issues.

Presenting confidential topics and implementing them, whether by keeping them or referring them to the competent authority and observing them.

Carrying out all the work that requested by the Dean of the faculty.

Follow-up on the implementation of Prof. Dr. Dean of the faculty's instruction regarding the notes and topics presented to him.

Observation the offices of the deputies to organize meetings and interviews with the Prof. Dr. Dean of the faculty.

Receiving the faculty members delegated to the faculty and providing them with comfort and hospitality.

Receiving and presenting the topics to be presented to the faculty Council.

Preparing and processing data to create the faculty website and monitor updating the news, regularly.

Monitor the secretarial work of the various departments of the faculty.

Preservation, copying, printing and distribution of works that require this.

Saving faculty documents in its files.

Preserving ministerial decisions, university president decisions, Supreme Council of Universities decisions, and periodical books.

Receive mails and correspondences incoming to the office of Prof. Dr. Dean and record them in the incoming book.

Making the necessary liaison work required in the office of Prof. Dr. Dean daily.
Organizing the interviews', appointments' and meetings' schedule for the Prof. Dean and presenting it to him.