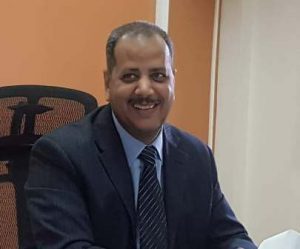 Prof. Dr. Abdel Rahman Abo El-Magd Radwan
Vice Dean for Education and Student Affairs
The Education and Student Affairs Sector is concerned with managing the educational process, and caring for students of joining the Faculty of Education until graduating from the faculty, so the education and student affairs sector is the backbone of the Faculty, it is responsible for supporting students, and this responsibility is achieved through two administrations:
Student Affairs Administration.

Youth Care Administration.
Providing an appropriate educational environment for them through:
overcoming all difficulties facing students,

providing social solidarity to students who are unable,

practicing

student activities in various cultural, artistic, sports, and social fields,

and providing the necessary resources for

practicing

 these activities.
The Function of Vice Dean for Education and Student Affairs:
Managing student affairs in the faculty and supervising students' practical training.

Study the assignment of teaching and exams in preparation for presenting them to the Faculty Board.

Supervising sports and social affairs for students.

Supervising on teaching military education and courses in the Faculty.

Supervising on the affairs of the expatriate.

Preparing what is presented to the annual scientific conference of the faculty.