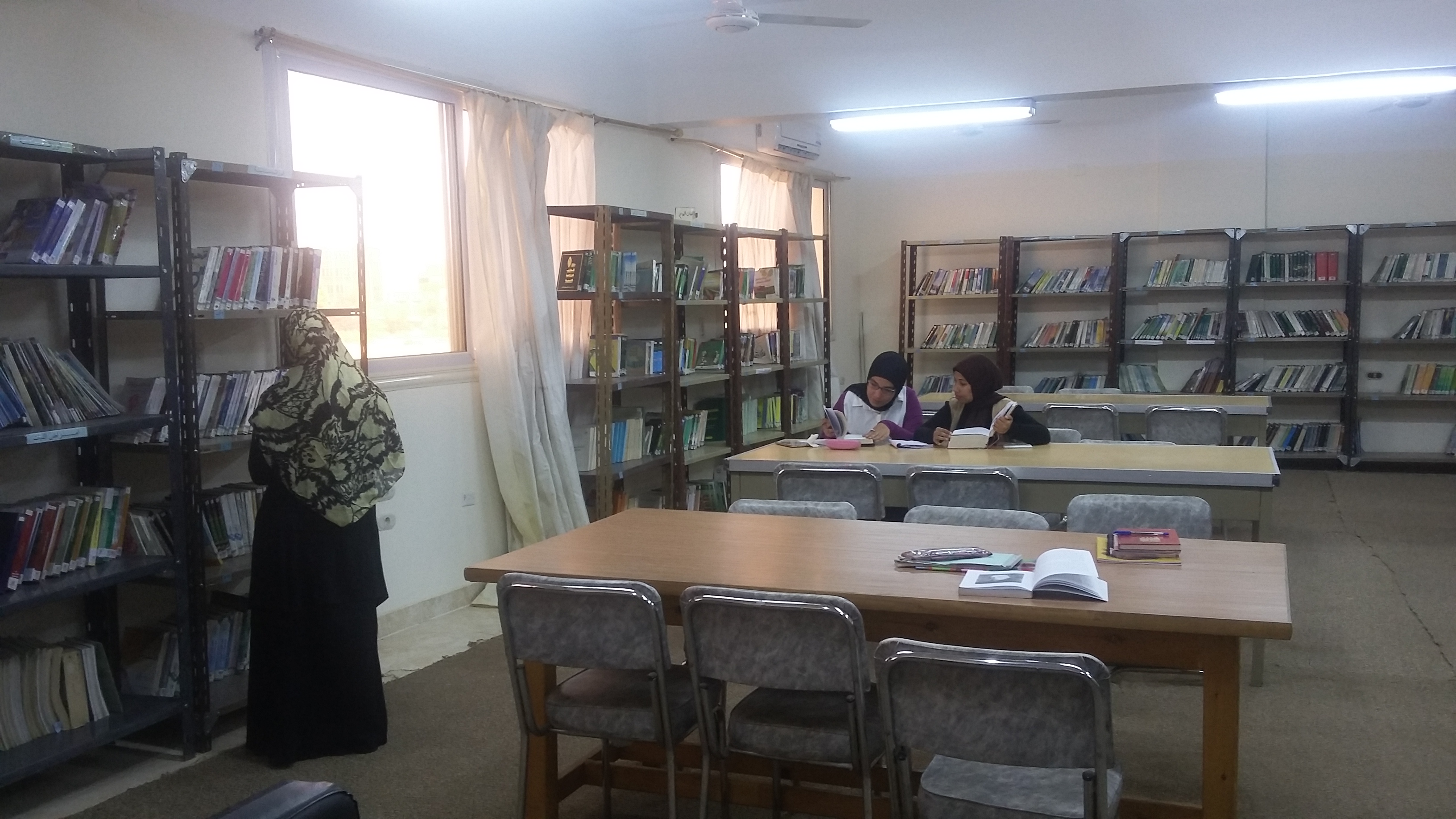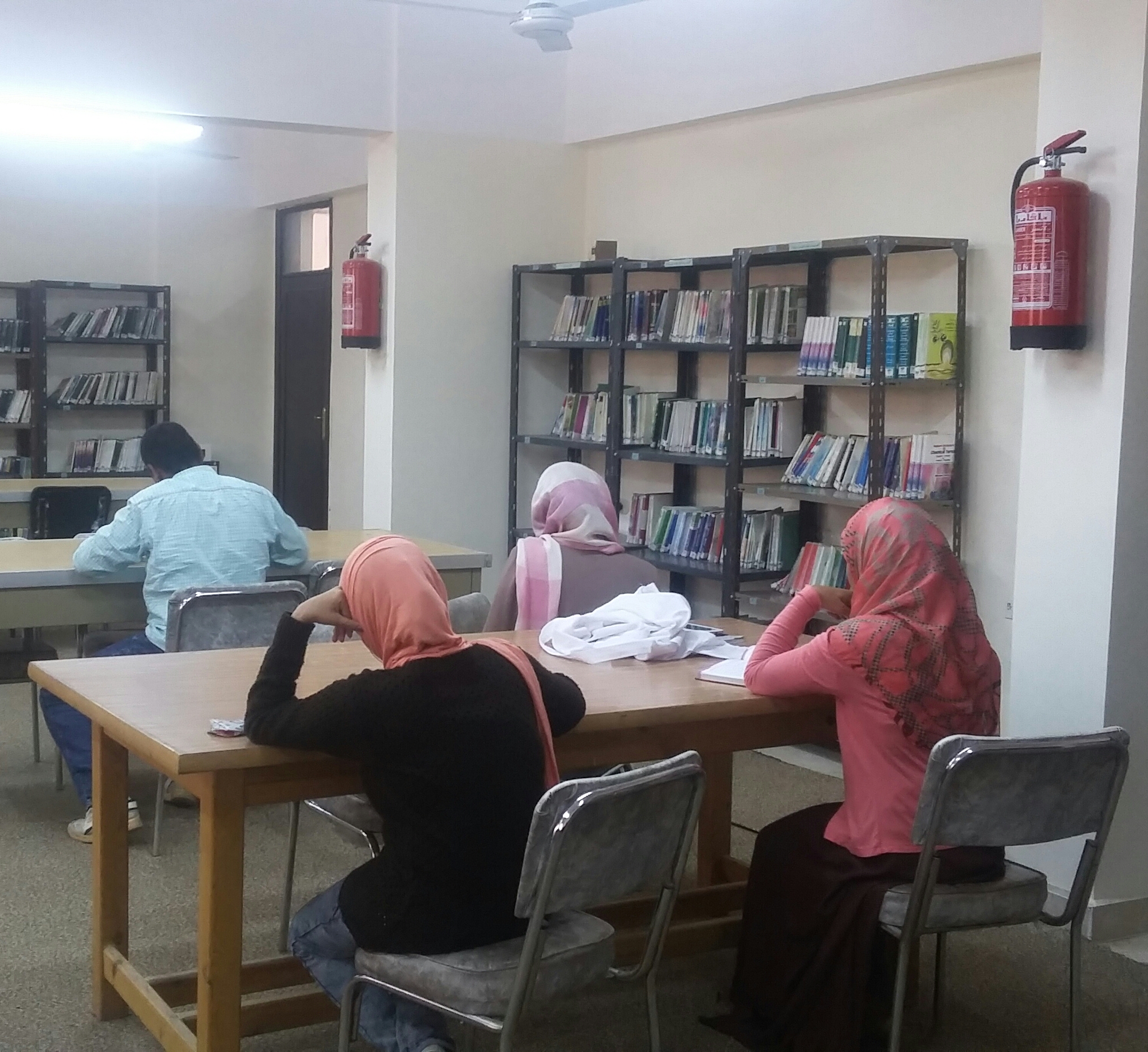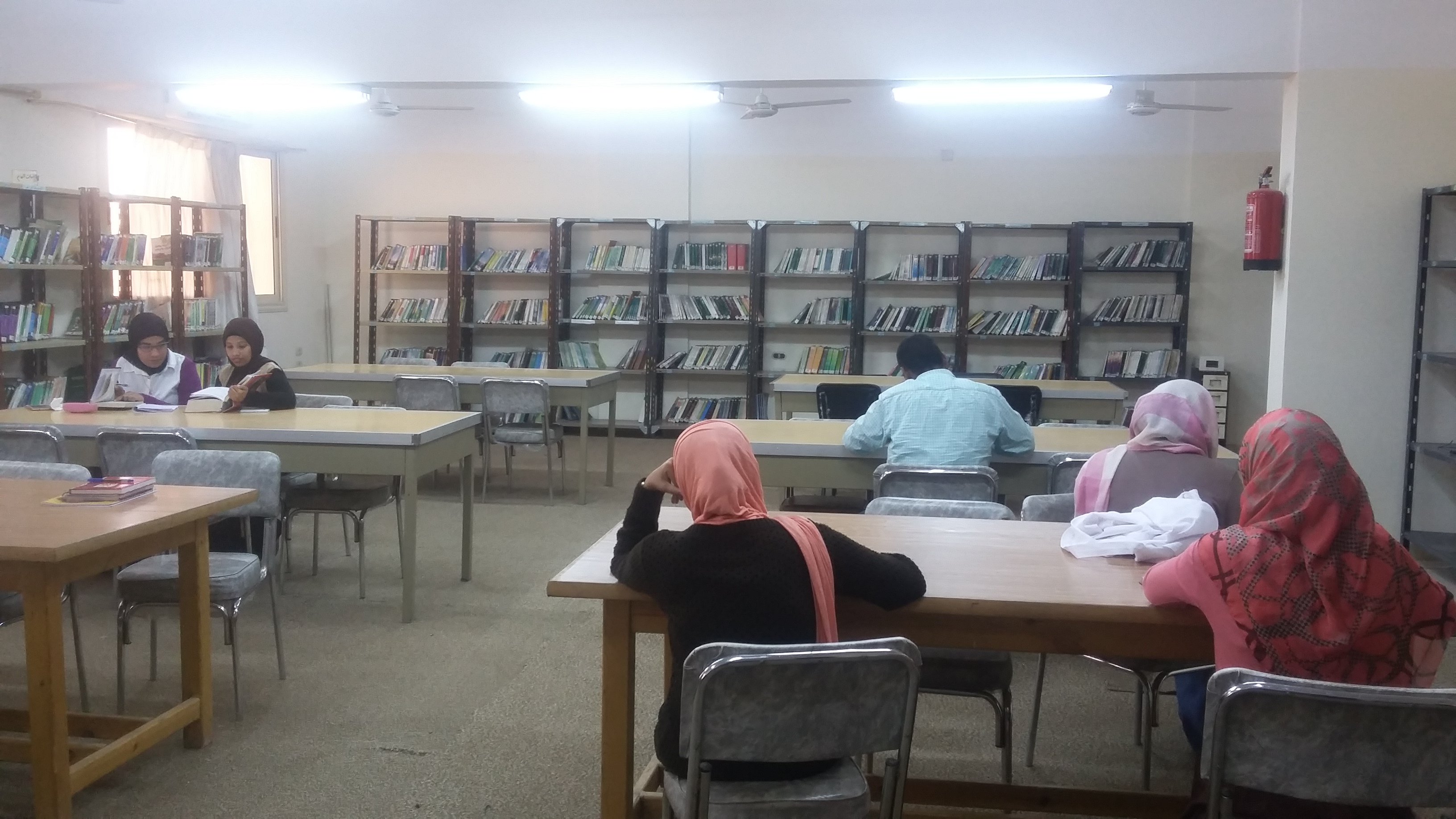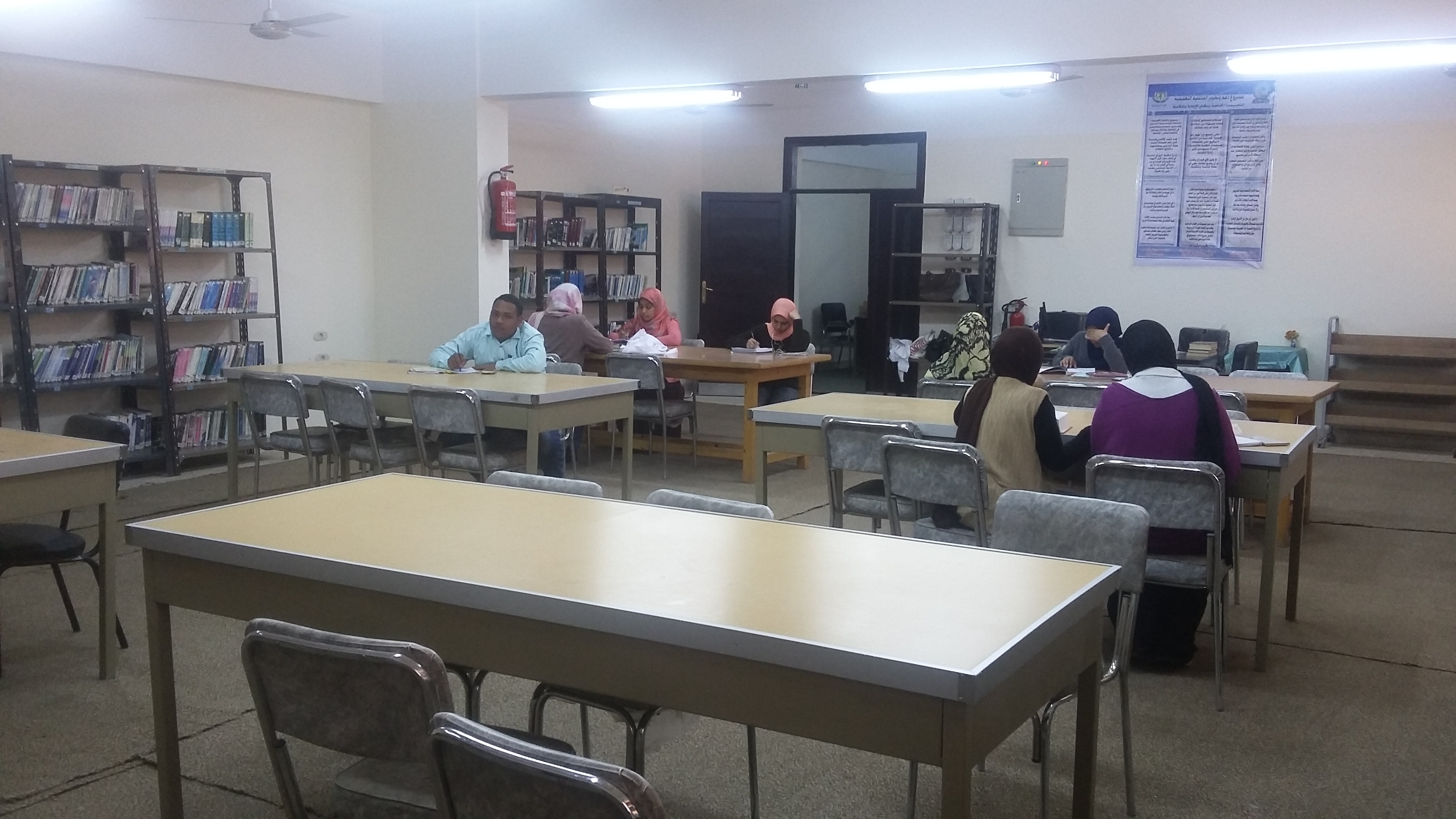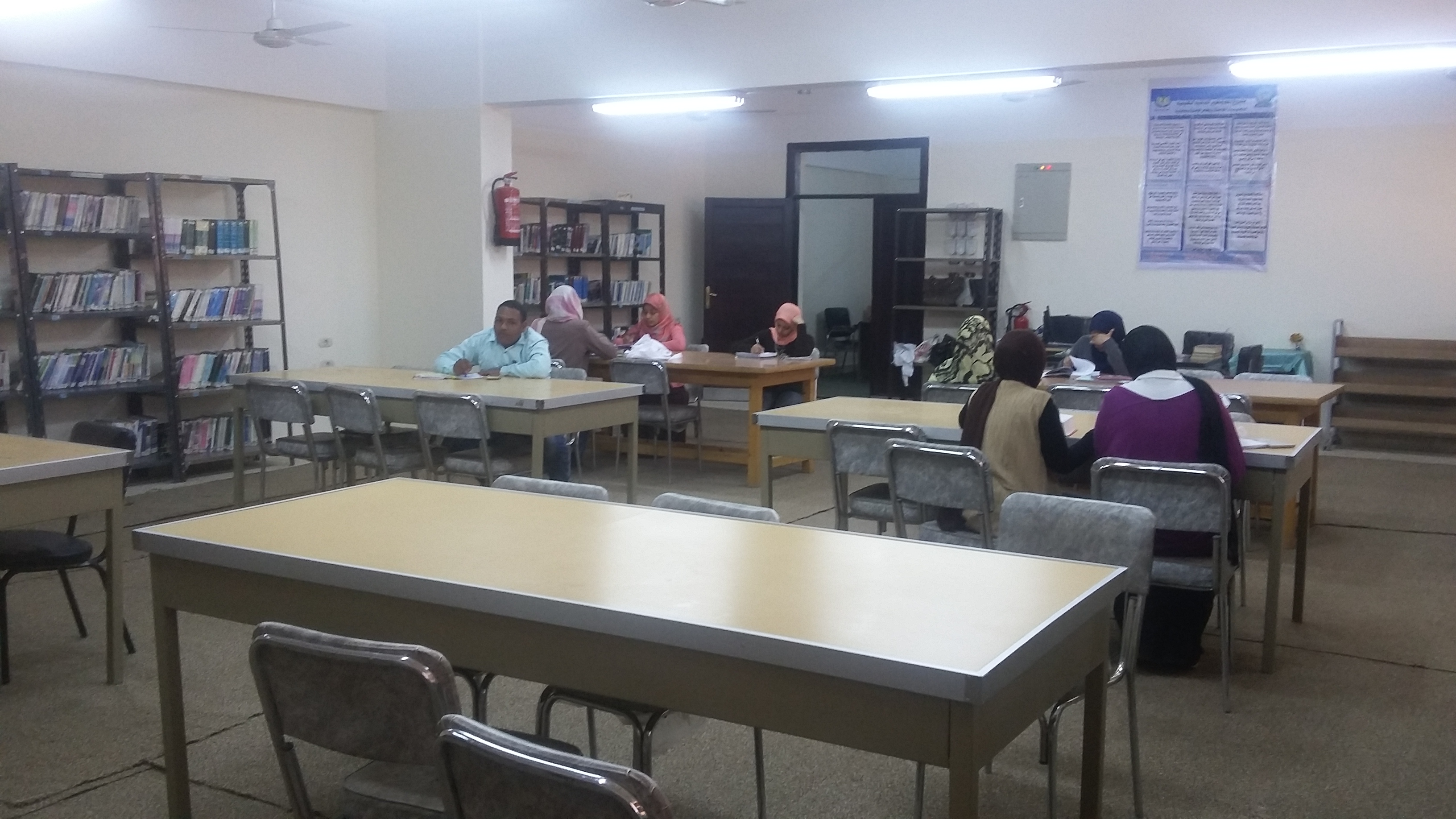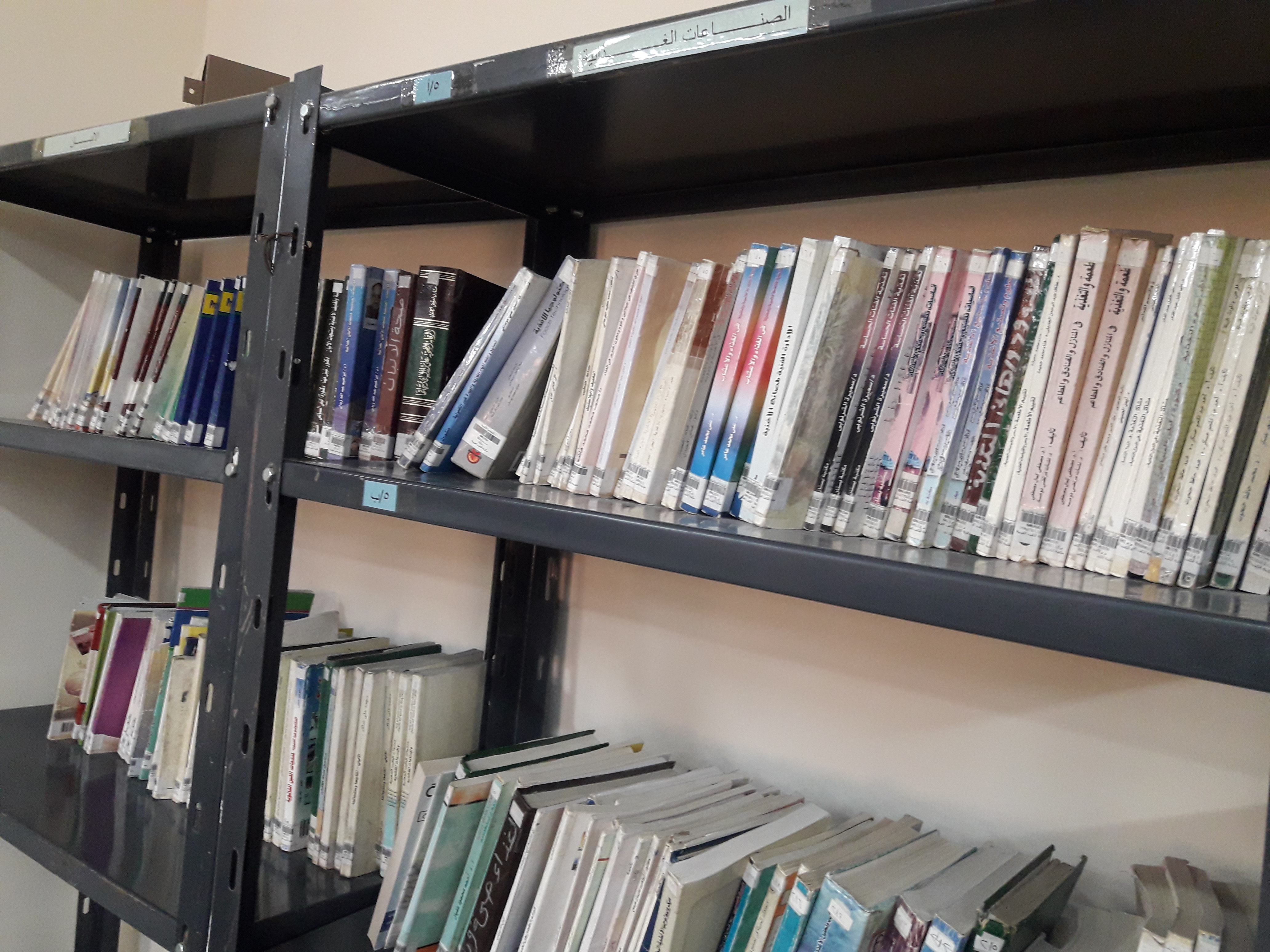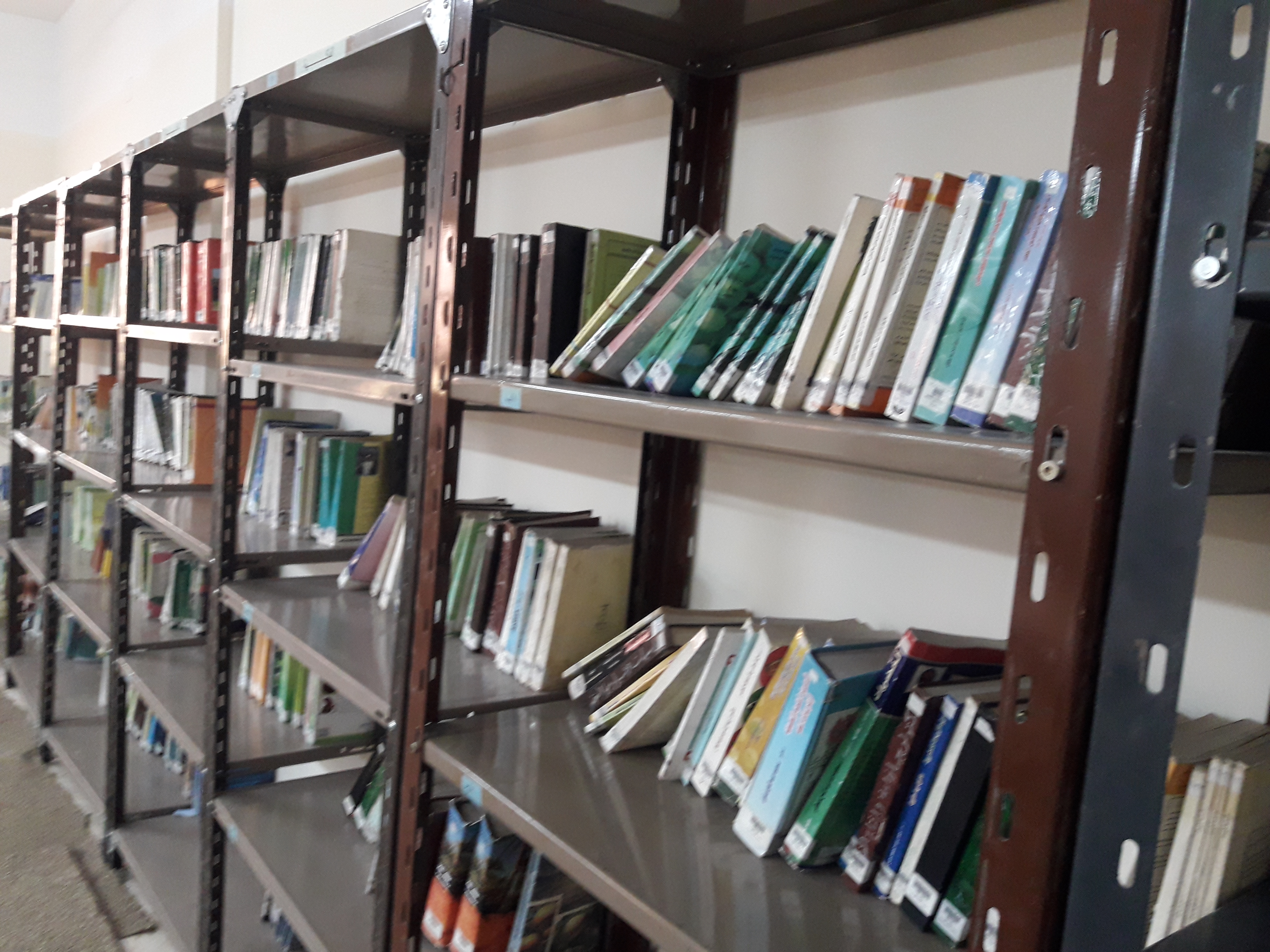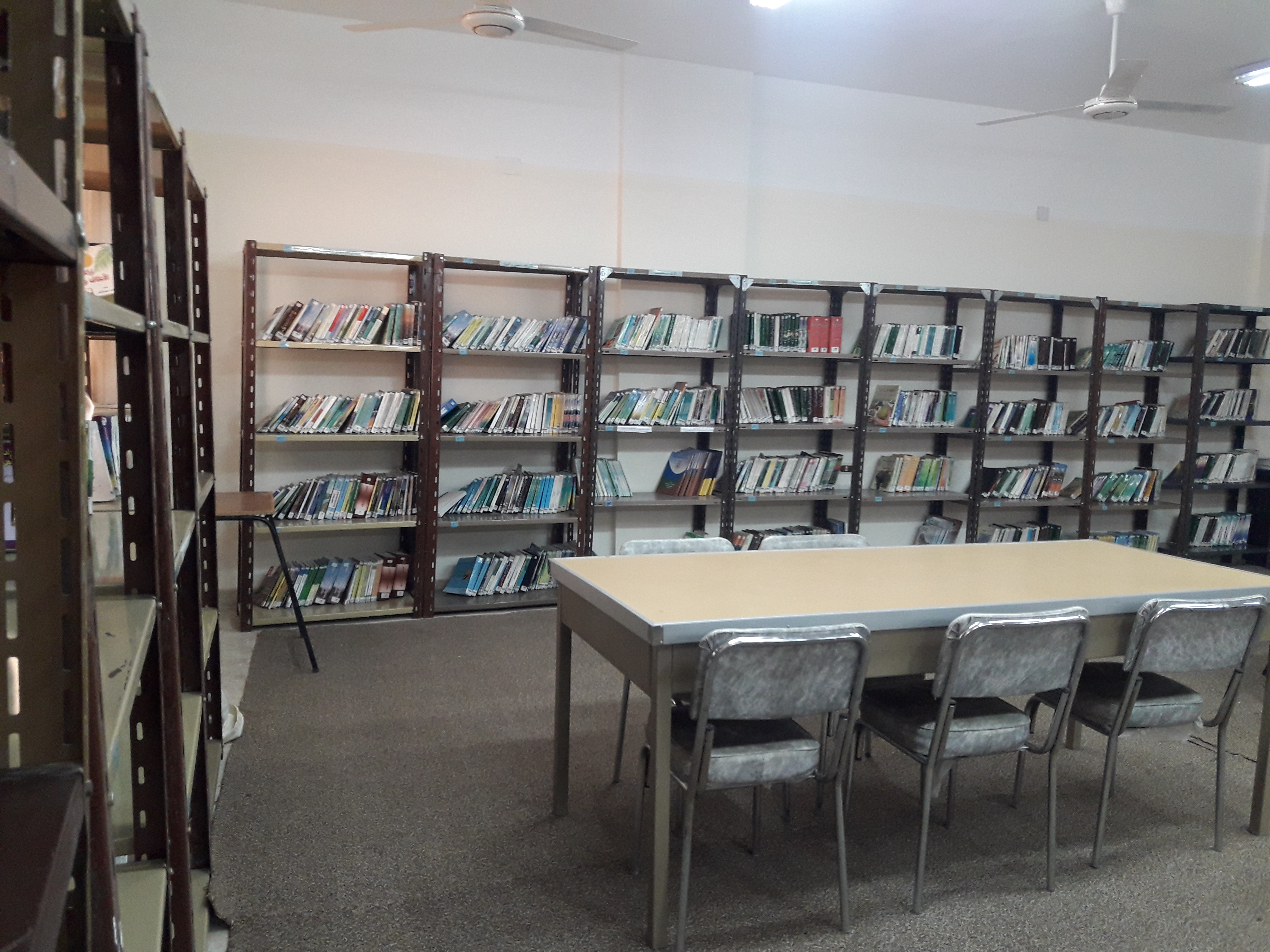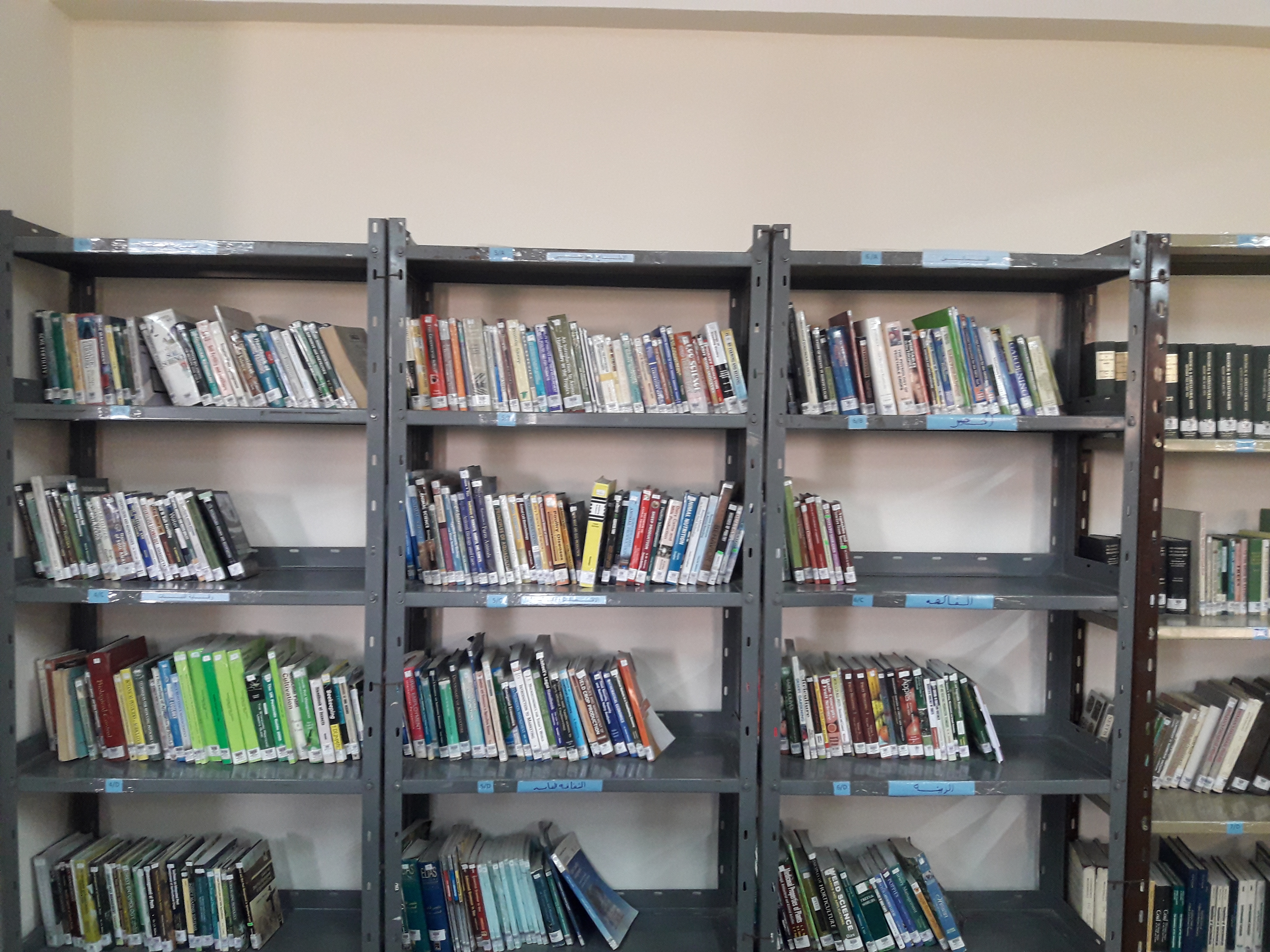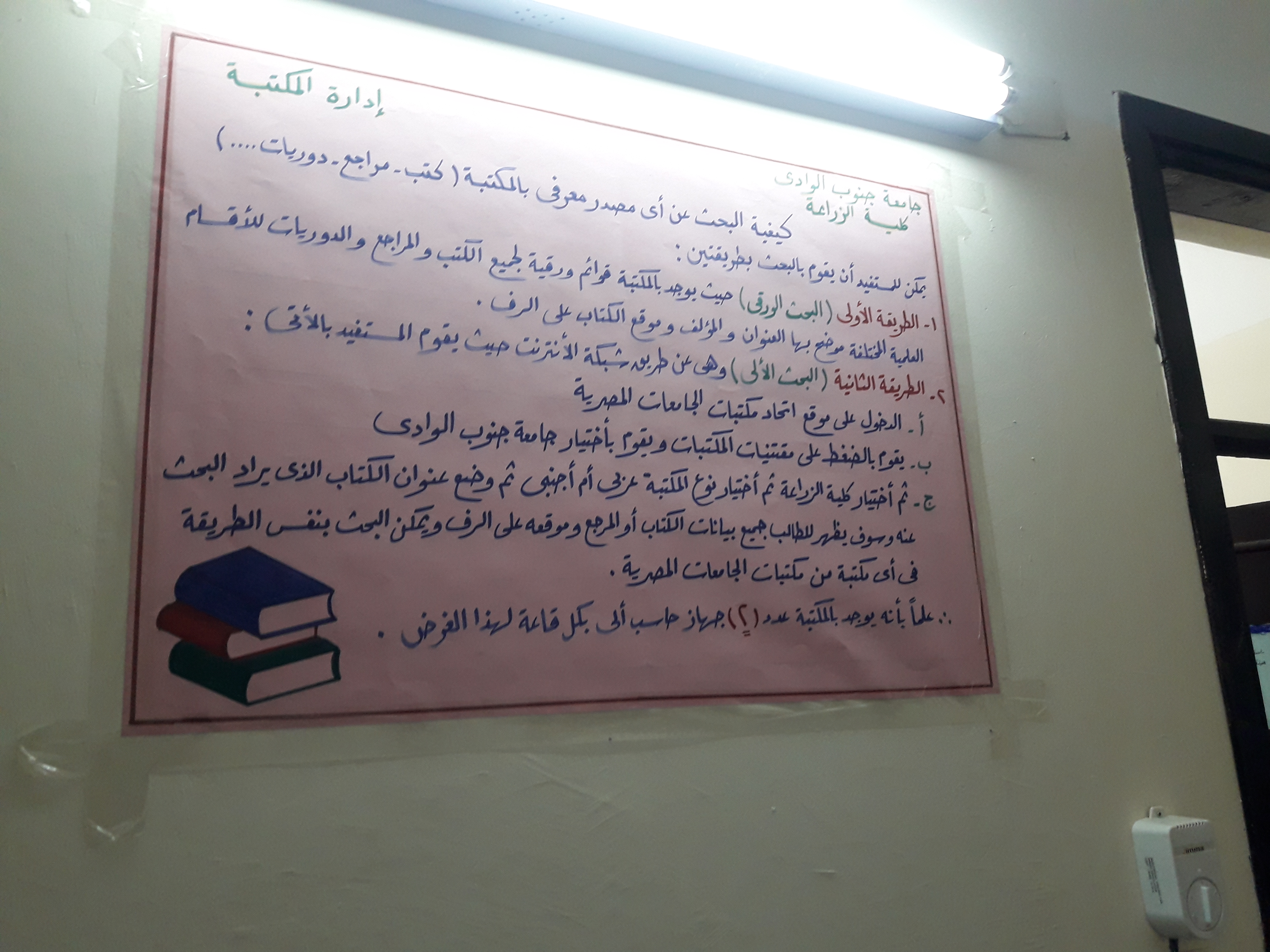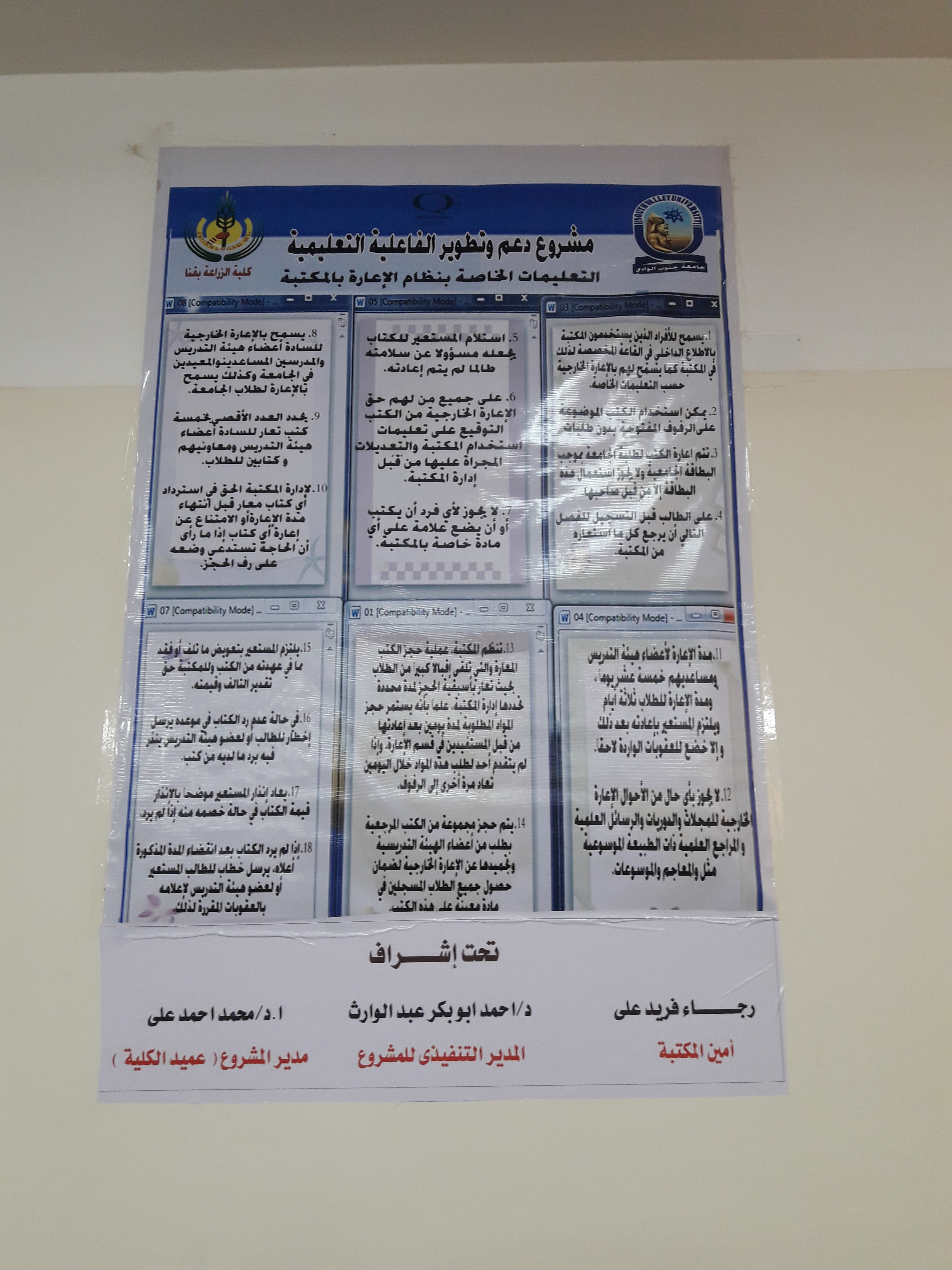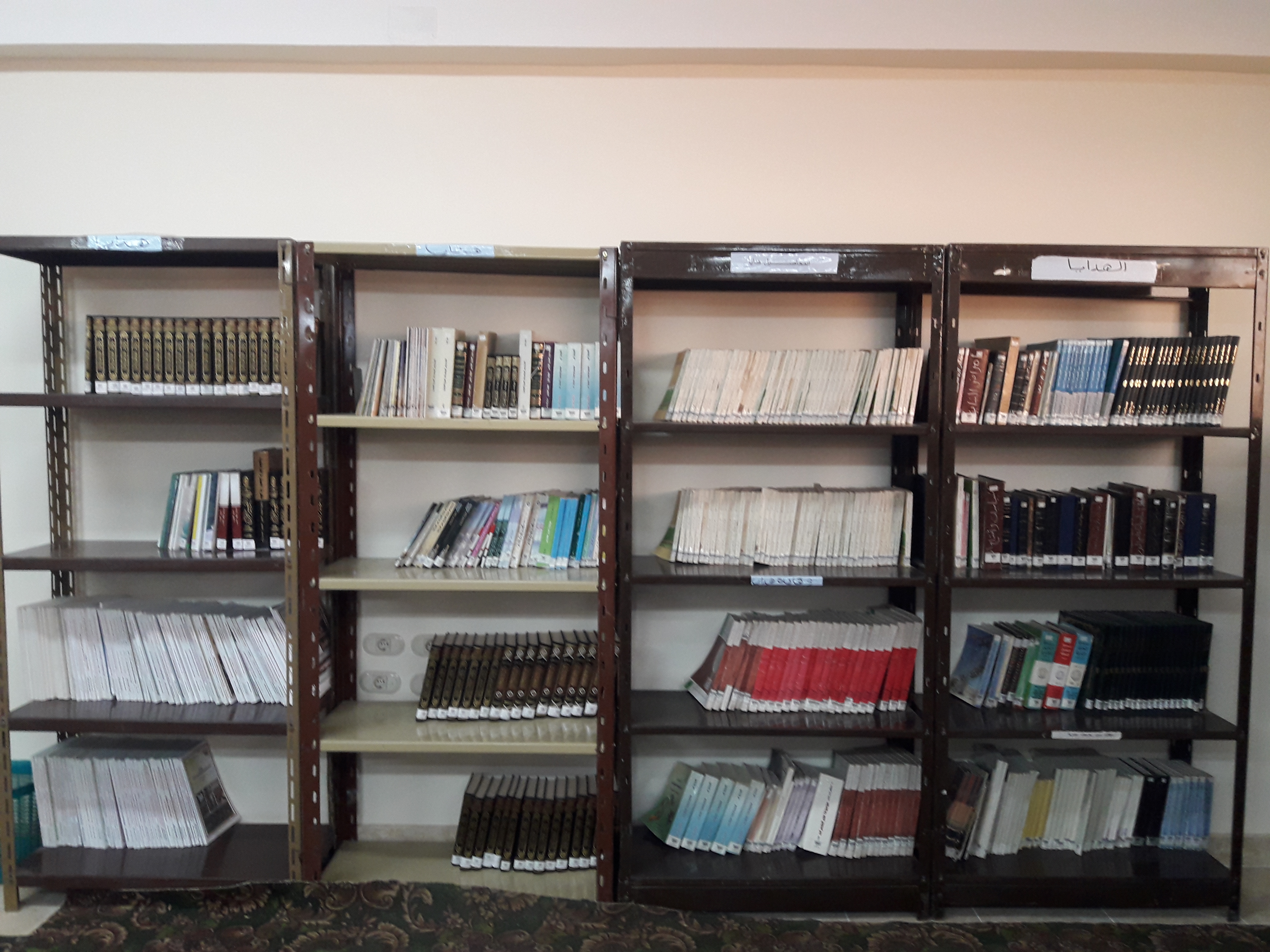 The Location
The library of the Faculty of Agriculture is located in the 1st floor of the building. It consists of three (3) main halls with a large number of books, scientific references and journals.
Description Quantity
Arabic Books 3738
Gifted Arabic Books 450
Foreign Books 687
Gifted Foreign Books 138
Foreign Theses 83
Arabic Theses 17
Books Gifted by Florida Library 1830
International Gifted Journals 6725
Total 13568
Library Objectives:
Providing educational references and other sources of knowledge in addition to a suitable atmosphere for students and researches.
Providing office services and information
Organizing educational groups in addition to other processes such as indexing and extracting these groups
Activating the digital library system.
Library Services:
Indoor reviewing
Borrowing system
| | |
| --- | --- |
| Name | Position |
| Ragaa Farid Ali | Manager |
| Asmaa Abdl Fattah Ezz Al-Din | Librarian |
| Eman Abdul Raheem Abdul Hafeez | Employee |
| Alaa | Photographer |